♠ Posted by Emmanuel in
Americana
at 6/06/2023 11:43:00 AM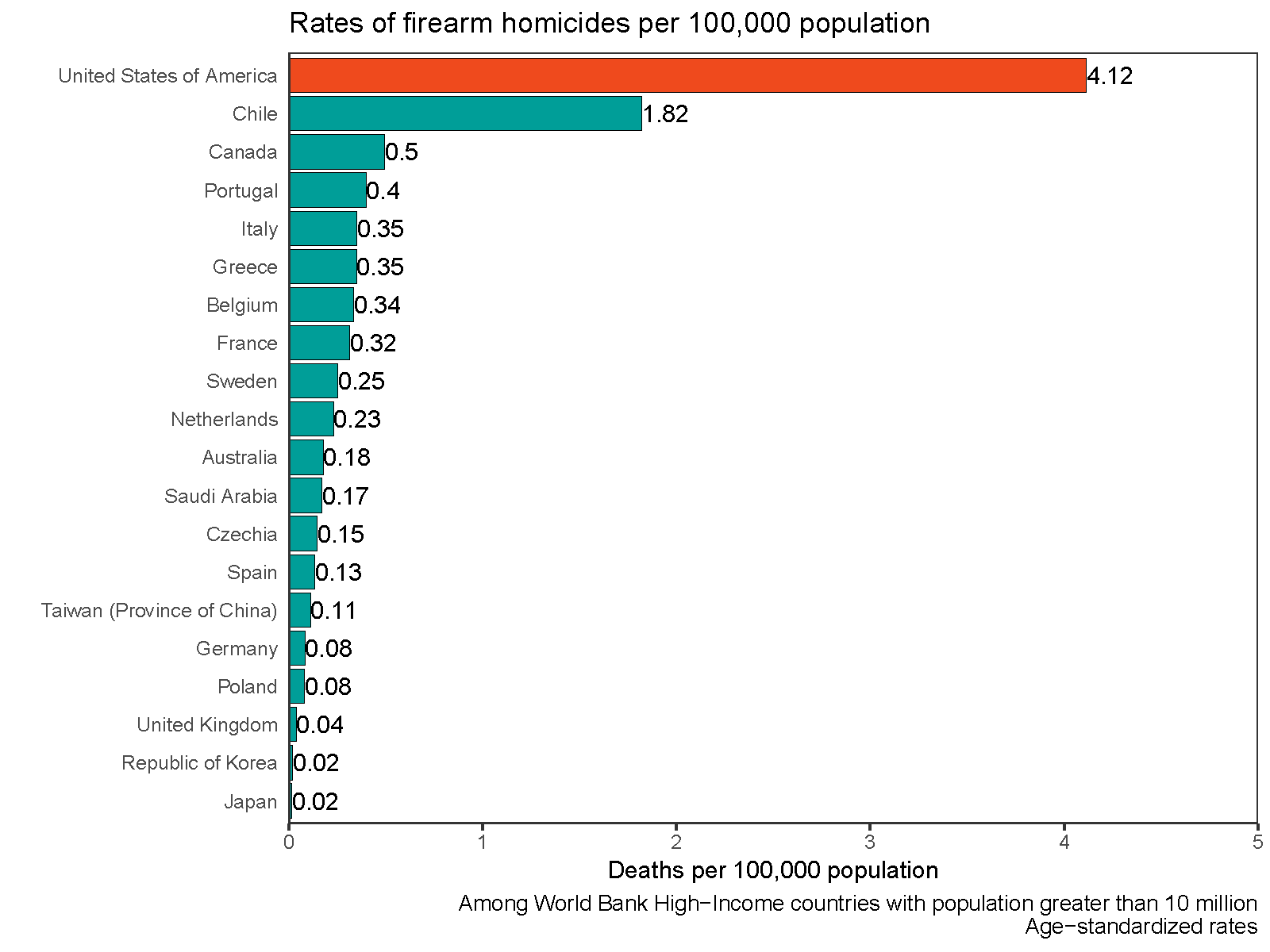 Just one flagrant American ESG violation among countless others.

This news story from Bloomberg had me laffing so hard it hurt: Despite the action being rather novel--banning investment in US Treasuries over environmental, social and governance [ESG] grounds--it is undoubtedly true that America is an ESG disaster. Offhand, we can cite endless ESG offenses that the US has perpetuated on its citizens and the rest of the world. Among others:
Environmental: Being the world's second-largest carbon emitter and, historically speaking, by far the world's largest;
Social: Maintaining a persistent racial underclass of nearly half of blacks who have experienced inter-generational poverty despite accounting for less than 15% of the overall population;
Governance: Inflicting far more gun deaths annually than any other country by allowing largely unfettered sale and ownership of military-style weapons.
Now, it is not news to anyone that the US is a super-polluting, racialized and hyper-violent nation. However, it is news when others like the German state of Baden-Württemberg start calling a spade a spade... and put their money where their mouth is at:

That's because the new environmental, social and good governance filters have resulted in US Treasuries ending up on an investing blacklist, due to America's failure to ratify a number of treaties in areas including women's rights and controversial weapons...

The bulk of Baden-Württemberg's exclusions impact its equity and corporate bond portfolios. The law establishes the United Nations Sustainable Development Goals, the European Union's Taxonomy Regulation and the Paris Agreement on climate change as the basis for future investment decisions.
Lest you think it's just one German state objecting to America, Inc., there are others:
Back in Germany, meanwhile, other states have taken similar steps. Baden-Württemberg, the only one of Germany's 16 states with a coalition government led by the Greens, was inspired by a similar law in the smaller state of Schleswig-Holstein, where bans apply to US Treasuries as well as to fossil-fuel companies. And the pension funds of Brandenburg, Hesse and Germany's richest state North Rhine-Westphalia are this year allocating as much as €11 billion to Paris-aligned stock indexes that exclude ESG laggards alongside Baden-Württemberg.
While I do not doubt the sincerity of these actions, I am not convinced that what international ESG-related treaties a country has ratified should constitute the basis for assigning ESG ratings to sovereign debt. Solability, for instance, has a "Global Sustainable Competitiveness Index" (GSCI) that takes into account a number of indicators similar to conventional bond credit ratings.
Ah well, I guess it's the thought that counts for these Germans.